Cherokee Language Resources
Language revitalization and cultural education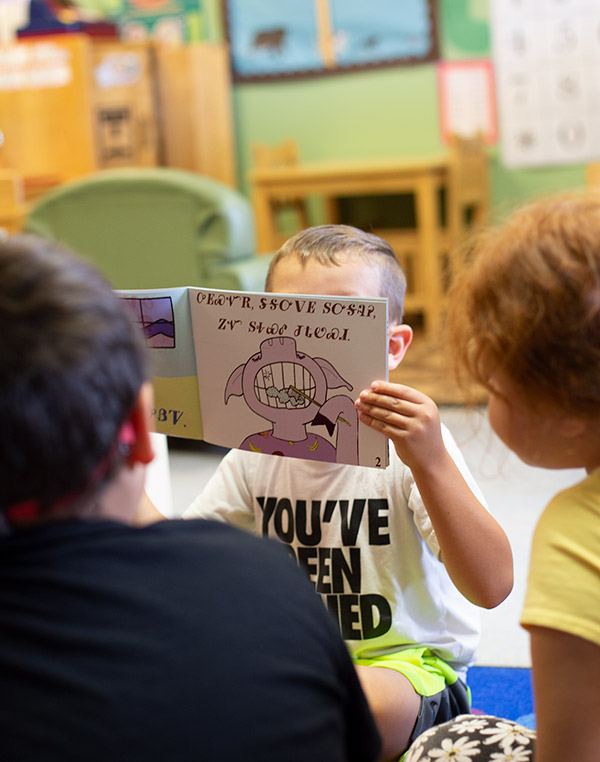 Cherokee Language Resources
Materials for Cherokee language learning and education are a critical need.  KPEP works to create the Cherokee language materials that teachers and students can use to learn Cherokee from zero to speaker.  We create and adapt materials for early childhood, K-12, and adult learners.  We record Cherokee language speakers and process the recordings for distribution via digital technology.  We conceptualize, develop, edit, and publish books in the Cherokee language.  We provide the tools that teachers and students need to make the most of our recordings and publications.  KPEP develops Cherokee language assessment tools, trains Cherokee language administrators in the use of assessment, and proctors assessments for Cherokee language certification at various levels.
We will be adding Cherokee language resources.
Please visit our page again.
Click here to review 2019 Cherokee Language Needs survey.

Language Database
An early Cherokee language speaker has a vocabulary of 1,000 words. Our language database has thousands more words. Start here and memorize as many words as you can.

Catalog of Resources
We have an extensive collection of resources. Many of our resources are catalogued here. Let us know when you find what you want.

Cherokee Lessons
Links to some of our lessons and links to other resources.

The Cherokee language is gravely at risk. The three Cherokee nations, the EBCI, the UKB, and the CN, joined together in council and declared a state of emergency for the Cherokee language.  Here's a article from the Cherokee One Feather: Tri-Council...
Cherokee English Dictionary Online Database http://cherokeedictionary.net/Dictionary includes entries drawn from King, D. H. (1975). A grammar and dictionary of the Cherokee language. The Raven Rock Cherokee Language Dictionary, cited in the About section...