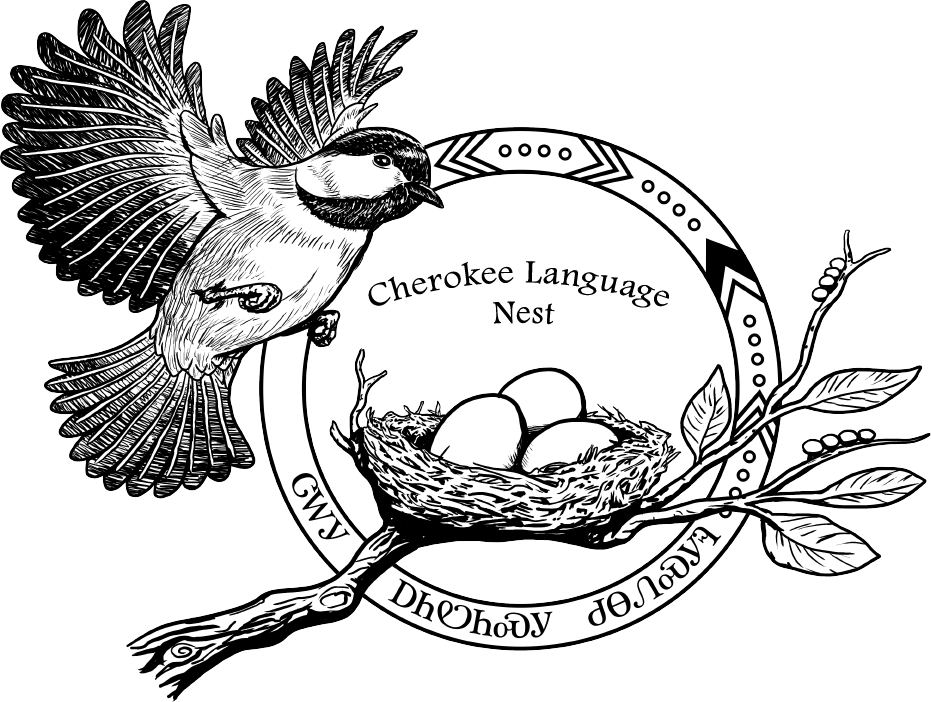 Esther Martinez Grant
KITUWAH PRESERVATION & EDUCATION PROGRAM OF THE EASTERN BAND OF CHEROKEE INDIANS AWARDED LARGE GRANT 
Administration for Native Americans 
Native American Language Preservation and Maintenance – Esther Martinez Immersion  
The goal of this project is to increase the Cherokee language proficiency of adult language learners who are working with or who are seeking future employment in early childhood classrooms that serve members of the Eastern Band of Cherokee Indians and with a focus on Cherokee language immersion classrooms. 
 Location: Cherokee, NC 
ANA T/TA Region: East 
Program Area: Native Languages Esther Martinez Immersion 
Project Period: 9/30/2021 – 6/30/2024 
JOB OPPORTUNITIES! 
ANA GRANT PROJECT COORDINATOR 
Primary Function: 
The ANA Project Coordinator (Coordinator) is responsible for daily oversight of all ANA grant contracts.  Is primarily responsible for Speakers' contracts, Unit Instructors' contracts, Language Aide contracts, workshop and meeting contracts, tracking the development of Cherokee language units for New Kituwah Academy (NKA) early childhood program, and program scheduling.   Serve as the primary point of contact for University of North Carolina (UNC) Charlotte contract for unit and teacher development workshops and vetting of early childhood Cherokee language units. 
LANGUAGE UNIT TEACHERS 
Primary Function: The Language Unit Teachers will work with the ANA Grant Project Coordinator (Coordinator), Kituwah Preservation & Education Program (KPEP) teachers and staff, and contracted Master Speakers to document language use and needs in the New Kituwah Academy (NKA) immersion early childhood and elementary classrooms and to develop language training units based on classroom language use and needs.  Unit Instructors will work with the Coordinator and the University of North Carolina at Charlotte teacher education team to develop units, lessons, activities, and materials for language training units that are in alignment with current early childhood and elementary development standards.  Language Unit Teachers will teach language training units to Language Aides.  Unit Instructors will assess Language Aide language attainment periodically. 
 For a full list of duties and qualifications, click below.